Posts for: December, 2018
By The Smile Shack
December 11, 2018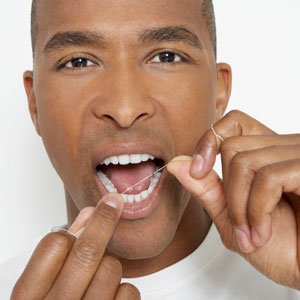 A couple of years ago the Associated Press published an article claiming the health benefits of flossing remained unproven. The article cited a number of studies that seemed to conclude the evidence for the effectiveness of flossing in helping to prevent dental disease as "weak."
As you can imagine, dental providers were a bit chagrined while flossers everywhere threw away their dental floss and happily declared their independence from their least favorite hygiene task. It would have seemed the Age of Flossing had gone the way of the dinosaurs.
But, the demise of flossing may have been greatly exaggerated. A new study from the University of North Carolina seems to contradict the findings cited in the AP article. This more recent study looked at dental patients in two groups—those who flossed and those who didn't—during two periods of five and ten years respectively. The new study found conclusively that the flosser group on average had a lower risk of tooth loss than the non-flossers.
While this is an important finding, it may not completely put the issue to rest. But assuming it does, let's get to the real issue with flossing: a lot of people don't like it, for various reasons. It can be time-consuming; it can be messy; and, depending on a person's physical dexterity, difficult to perform.
On the latter, there are some things you can do to make it a less difficult task. You can use a floss threader, a device that makes it easier to thread the floss through the teeth. You can also switch to an oral irrigator or "water flosser," a pump device that sprays a fine, pressurized stream of water to break up plaque between teeth and flush most of it away. We can also give you tips and training for flossing with just your fingers and thread.
But whatever you do, don't give up the habit. It may not be your most favorite hygiene task but most dentists agree it can help keep your teeth healthy for the long-term.
If you would like more information on the benefits of flossing, please contact us or schedule an appointment for a consultation.
By The Smile Shack
December 01, 2018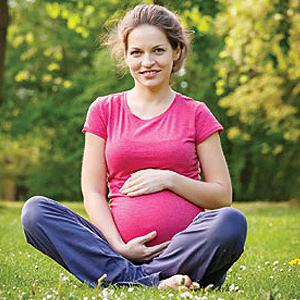 Pregnancy is an exciting time in a woman's life — but it can also generate a lot of questions about both the mother's and the baby's health. The realm of dental care is no exception.
Here are a few of the questions we frequently hear from expectant mothers, along with our answers.
Does the baby's tooth calcium come from my teeth?
This question is frequently asked by mothers who may have had dental issues and are worried they'll pass on these problems to their baby. Simply put, no — a baby developing in the womb derives minerals like calcium for their teeth and bones from the mother's diet, not her teeth. What an expectant mother can do is be sure to eat a healthy, balanced diet rich in nutrients and minerals like calcium.
Am I at heightened risk for dental disease during pregnancy?
Pregnancy does cause significant increases in your body's hormones, particularly estrogen. This can cause changes in the gum tissue's blood vessels that may make you more susceptible to periodontal (gum) disease (commonly called "pregnancy gingivitis"). It's also possible later in pregnancy to develop non-cancerous overgrowths of gum tissues called "pregnancy tumors." The heightened risk for gum disease during pregnancy calls for increased vigilance in monitoring gum health.
What should I do to take care of my teeth?
It's important to brush your teeth thoroughly twice a day with ADA-approved fluoridated toothpaste to remove plaque, a thin layer of bacteria and food remnants that adhere to teeth. You should also floss daily and consider using an anti-plaque/anti-gingivitis mouthrinse. And, of course, you should see us for regular office cleanings and checkups, or if you notice swollen, tender or bleeding gums, or other abnormalities.
Should I take prenatal fluoride supplements?
This sounds appealing as a way to give your baby a head start on strong tooth development. Studies on its effectiveness, however, remain slim and somewhat inconclusive — we simply don't have enough data to make a recommendation. What does have a solid research record is the application of fluoride to teeth in young children just after they appear in the mouth — studies involving over a thousand teeth have shown 99% cavity-free results using topical fluoride applications with sealants.
If you would like more information on dental care during pregnancy, please contact us or schedule an appointment for a consultation. You can also learn more about this topic by reading the Dear Doctor magazine article "Expectant Mothers."