Posts for: January, 2019
By The Smile Shack
January 20, 2019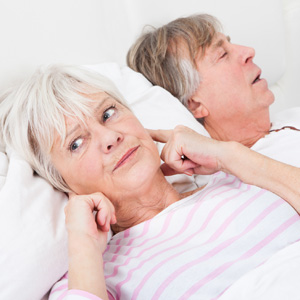 For millions of Americans, sleep apnea is a serious health condition. Not only can it impair your day-to-day living, you might be more susceptible to high blood pressure, heart disease or stroke.
Sleep apnea occurs when you stop breathing for short periods while asleep. When blood oxygen drops too low, your body automatically wakes you to take a breath. This can disrupt your sleep several times a night. Chronic symptoms like drowsiness, irritability or headaches during the day, or indications you're a loud snorer, are all possible signs of sleep apnea.
Fortunately, we can treat sleep apnea. One way is continuous airway pressure therapy (CPAP), a pump device that supplies pressurized air through a mask to keep the airway open during sleep. Although CPAP is effective, some people find it uncomfortable to use.
There's a more comfortable option for sleep apnea caused by mouth structures like the tongue or tonsils obstructing the airway. It involves a custom-fitted oral appliance worn while you sleep that moves these structures out of the way.
Such appliances come in two basic types. One type fits over the upper and lower teeth and uses tiny metal hinges to move the lower jaw and tongue forward away from the airway. The other fits around and presses the tongue down like a tongue depressor to move it forward.
Before starting treatment, we need to first find out if you actually have sleep apnea and what's causing it (some cases may be more acute and require advanced treatments like jaw surgery). We'll need to perform medical and oral exams and take a history, and we'll likely refer you to a sleep medicine specialist for further testing.
If you have obstructive sleep apnea, a custom-fitted appliance could be a good solution. We'll create and adjust it according to your particular mouth and jaw contours for maximum comfort. Besides the appliance, you might also lose excess weight, adjust your sleep position, seek treatment for allergies, and quit smoking. All these could help reduce sleep apnea.
In any event, your first step is to find out if you have sleep apnea. From there we'll help you find the right treatment to improve your overall health and well being.
If you would like more information on treatments for sleep apnea, please contact us or schedule an appointment for a consultation. You can also learn more about this topic by reading the Dear Doctor magazine article "Sleep Disorders & Dentistry."
By The Smile Shack
January 10, 2019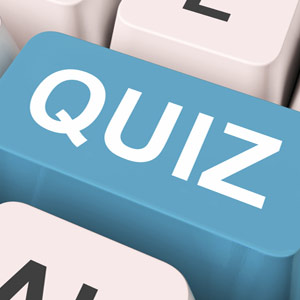 1. What is dental erosion?
a. tooth decay; b. dissolving of tooth enamel by acids in food or drink; c. destruction of tooth material by wear; d. attacks on teeth by bacteria
2. Which of these drinks does not cause dental erosion?
a. orange juice; b. cola drinks; c. water; d. energy drinks
3. Soda sweetened with artificial sweeteners does not cause dental erosion.
a. true; b. false
4. Brushing your teeth immediately after consuming acidic food or drinks may make erosion worse.
a. true; b. false
5. Waiting after consuming acidic foods or drinks allows time for your saliva to neutralize the acid and add calcium back to the enamel in your teeth.
a. true; b. false
6. How long should you wait before brushing after consuming acidic foods or drinks?
a. 10 minutes; b. 20 minutes; c. 30 minutes to an hour d. eight hours
7. Loss of tooth surface material due to dental erosion is reversible.
a. true; b. false
8. People who suffer from bulimia, a psychological condition in which they frequently induce vomiting, often develop severe dental erosion from stomach acid.
a. true; b. false
9. What is the meaning of a low pH value?
a. high pH means high acidity; b. low pH means high acidity; c. neutral pH means high acidity; d. none of the above
10. Properties of a beverage that define their likelihood to erode your teeth are its acidity and its buffering capacity (resistance to being neutralized by saliva.)
a. true; b. false
11. Cola beverages, sports and energy drinks, and fruit juices have a low pH and high buffering capacity. What other factors determine their likelihood of causing dental erosion?
a. acid concentration; b. drinking them more frequently; c. swishing them around in your mouth; d. all of the above
12. How can you reduce dental erosion from the beverages you drink?
a. drink acidic beverages only at mealtimes and not all day long; b. drink beverages with added calcium; c. sip drinks through a straw to reduce contact with your teeth; d. all of the above
Answers: 1b, 2c, 3b, 4a, 5a, 6c, 7b, 8a, 9b, 10a, 11d, 12d
How did you score on our quiz? We hope you gained some information that will help you reduce dental erosion and preserve your teeth's vital protective enamel.
Contact us today to schedule an appointment or to discuss your questions about acid erosion of teeth. You can also learn more by reading the Dear Doctor article, "Dental Erosion."