Posts for: September, 2019
By The Smile Shack
September 17, 2019
If you have a few missing teeth but can't afford dental implants or fixed bridgework, consider a removal partial denture (RPD). Although implants may be the superior choice aesthetically and functionally, an RPD can still effectively give you back your teeth.
RPDs are designed to replace one or more missing teeth but not a full arch like a full denture. Considered a permanent restoration, RPDs are also more durable than transitional "flippers," denture appliances that are flexible and light enough to be flipped out of the mouth with a flick of the tongue.
The key to both their affordability and durability is vitallium, a strong but lightweight metal alloy most often used in their frame construction. To it we attach artificial teeth usually made of porcelain or glass-filled resins that occupy the precise location of the missing teeth on the gum ridge. The artificial teeth and frame are surrounded by gum-colored plastic for a more natural look.
Each RPD is custom-made depending on the number and location of the missing teeth. Its construction will focus on minimizing any rocking movement of the RPD during chewing or biting. Too much of this movement could damage the adjacent teeth it's attaching to and cause the appliance to be uncomfortable to wear. We can stabilize the frame by precisely fitting it between teeth to buttress it. We also insert small rests or clasps made of vitallium at strategic points to grip teeth and minimize movement.
RPDs do have some downsides: their unique attachment with teeth encourages the accumulation of dental plaque, the thin bacterial film that's the leading cause of tooth decay and periodontal (gum) disease. These diseases can affect your remaining teeth's health and stability, which could in turn disrupt the fit of the RPD. Also, too much movement of the appliance can make the teeth to which it's attached become more mobile. It's important, then, if you wear a RPD to remove it daily for cleaning (and to thoroughly brush and floss your natural teeth), and to remove it at night to give the attaching teeth a rest.
A RPD can give you back the teeth you've lost for many years to come—if you take care of it. Maintaining both your RPD and the rest of your teeth and gums will help extend the life and use of this effective and affordable replacement restoration.
If you would like more information on teeth replacement options, please contact us or schedule an appointment for a consultation. You can also learn more about this topic by reading the Dear Doctor magazine article "Removable Partial Dentures: Still a Viable Tooth-Replacement Alternative."
By The Smile Shack
September 07, 2019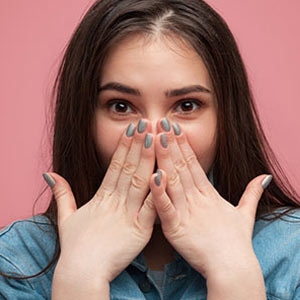 The Millennials, those born around the turn of the Millennium in 2000, are entering adulthood. Like any generation, they have their collective promise—and problems. An example of the latter seems to involve their teeth: an estimated one in three people between the ages of 18 and 34 have some form of tooth decay.
If a recent survey is correct, that may be a result of poor oral hygiene practices. The absence of a consistent, daily habit of brushing and flossing to remove disease-causing dental plaque is the number one cause for dental disease. But a survey of 2,000 millennials found only three in ten brushed their teeth at least once a day with many often skipping brushing for two or more days a time.
Interestingly, more than half of the survey also reported an aversion to dental visits. That will likely need to change if these trends in poor hygiene continue, as aging millennials will eventually need extensive treatment for tooth decay and its close counterpart periodontal (gum) disease to save their teeth. Dental professionals recommend a different dental care track: stop dental disease before it develops. And the key to that is a simple but powerful daily brushing and flossing routine.
This routine should involve brushing teeth up to twice and flossing at least once a day. Brushing should be done with gentle strokes, but include all exposed tooth surfaces (about two minutes to perform a thorough job). Flossing is less popular than brushing, but it's essential for removing plaque between teeth your brush can't reach. To make it easier, you can use pre-threaded floss or a water flosser that removes plaque with a stream of water.
To round out your prevention strategy, you should see a dentist at least twice a year for professional cleanings of hardened plaque deposits (calculus), as well as overall monitoring of your dental health. And if dental visits make you anxious, your dental professional has a number of ways to help you relax.
One thing's for sure: like any other generation, millennials prize both good health and an attractive smile. Adopting a solid oral hygiene lifestyle will do the most to achieve both.
If you would like more information on practicing effective oral hygiene, please contact us or schedule an appointment for a consultation.