Posts for: October, 2019
By The Smile Shack
October 17, 2019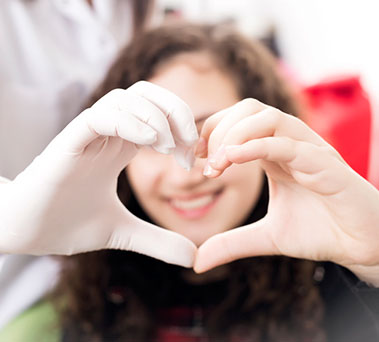 While the effectiveness of chemotherapy and radiation have contributed to rising cancer survival rates, they can still have an adverse effect on the rest of the body. That includes the mouth: these treatments can damage healthy tissues like the salivary glands. The decrease in saliva flow increases the risk of tooth decay or periodontal (gum) disease.
While overcoming cancer is certainly the patient's main health priority, it's important for them to tend to their oral health. The best approach often involves a three-way partnership between patient, dentist and family caregivers all doing their part to keep the patient's teeth, gums and mouth healthy during cancer treatment.
Here's what each "partner" can do to protect a cancer patient's oral health during treatment.
The dentist. To minimize dental disease odds, patients should enter cancer treatment with their teeth and gums in the best shape possible. Before beginning treatment, then, the dentist can assess their oral health status and recommend a treatment plan for any existing disease or condition. The dentist can also monitor a patient's oral health during the treatment period.
The patient. Patients can do the most to protect their oral health by removing disease-causing plaque buildup with daily brushing and flossing, as well as maintaining their regular schedule of dental cleanings (if possible). They should also attempt to reduce dry mouth, a potential consequence of cancer treatment, by consuming more water and using saliva boosters like Xylitol-sweetened gums and mints. A nutritious diet is also important for protecting oral health.
The caregiver. Many cancer patients depend on family or friends to aid them during treatment. One of the best things a caregiver can do is act as a liaison between the patient and their medical and dental providers. When it comes to oral health, caregivers should be on the alert for any mouth changes including tooth pain, gum swelling or bleeding, foul breath and other signs of disease.
Focusing on oral health can be a daunting challenge for patients during their fight with cancer. But with help from their other partners, they can come out of this fight with their teeth, gums and mouth in good health.
If you would like more information on oral care during cancer treatment, please contact us or schedule an appointment for a consultation. You can also learn more about this topic by reading the Dear Doctor magazine article "Oral Health During Cancer Treatment."
By The Smile Shack
October 07, 2019
Restoring a smile with implants involves more than the surgical procedure itself. We must also take into consideration the quality of the bone they're placed into and the gums that will surround them — the "canvas" that showcases your new beautiful smile.
Bone — not only at the missing tooth site but supporting neighboring teeth as well — is the foundation for a successful implant. Without an adequate amount of bone, we can't place an implant to achieve a final life-like appearance. Inadequate bone can be a problem if the tooth has been missing for awhile — without the stimulation of biting forces from the tooth, the bone can shrink gradually over time. Periodontal (gum) disease and other dental conditions can also cause bone loss.
The health of your gums — as well as the tissue type you've inherited from your parents, thin or thick — can also determine how natural the implant crown looks as it emerges from them. If they've receded due to gum disease they may not regenerate sufficiently, making your teeth longer-looking or leaving the triangular bit of gum tissue between the teeth, the papillae, noticeably missing. If you've inherited thin tissue gums, you're also more susceptible to gum recession and there's less margin for error during implant surgery.
There are some things we can do to minimize these problems. Tooth removal to make room for the new implant needs to be done carefully with as little tissue trauma as possible; it's also helpful to place grafting material in the empty socket immediately after extraction, especially if there's going to be a time gap before implant placement. If bone loss has already occurred, we can also use similar grafting techniques to rebuild the bone.
Likewise we need to take special care during implant surgery when dealing with thin or diseased gums. With the latter, it's usually necessary to bring the gum disease under control and allow the gums to heal first. In extreme cases, cosmetic gum surgery may also help restore lost tissues and create a more natural look between the gums and the implant crown.
Creating a natural appearance with implants is a blend of technical skill and artistic insight. Keeping the balance between all these factors will produce a smile you'll be proud to show.
If you would like more information on dental implants, please contact us or schedule an appointment for a consultation. You can also learn more about this topic by reading the Dear Doctor magazine article "Matching Teeth & Implants."