Posts for: January, 2020
By The Smile Shack
January 15, 2020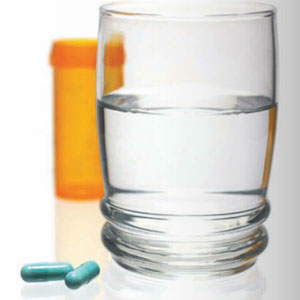 Office cleanings and other minor procedures are a routine part of regular dental care. For some people, though, a routine visit could put them at slight risk for a serious illness.
The reason for this concern is a condition known as bacteremia. This occurs when bacteria, in this case from the mouth and conceivably during an office cleaning or other routine dental procedure, enters the bloodstream. Although for most people this isn't a great issue, there's been concern that bacteremia could further compromise the health of patients with or susceptible to other conditions like endocarditis (heart inflammation), prosthetic joints or compromised immune systems.
This concern grew out of a number of studies in the early 20th Century that seemed to show a link between dental bacteremia and infective endocarditis. At about mid-century it became a common practice to administer antibiotics before dental work (usually 2 grams of amoxicillin or an equivalent about an hour before) to high risk patients as a way of protecting them against infection. The practice later expanded to other health issues, including many heart conditions.
Beginning in 2007, however, guidelines developed jointly by the American Heart Association and the American Dental Association reduced the number of conditions recommended for antibiotic therapy. Based on these guidelines, we now recommend pre-procedure antibiotics if you have a history of infective endocarditis, artificial heart valves, certain repaired congenital heart defects, or heart transplant that develops a subsequent heart valve problem. Patients with prosthetic joints or immune system problems are no longer under the guidelines, but may still undergo antibiotic therapy if believed necessary by their individual physician.
If you have a condition that could qualify for antibiotic therapy, please be sure to discuss it with both your dentist and physician. We'll work together to ensure any dental work you undergo won't have an adverse effect on the rest of your health.
If you would like more information on antibiotic therapy and dental care, please contact us or schedule an appointment for a consultation. You can also learn more about this topic by reading the Dear Doctor magazine article "Antibiotics for Dental Visits."
By The Smile Shack
January 05, 2020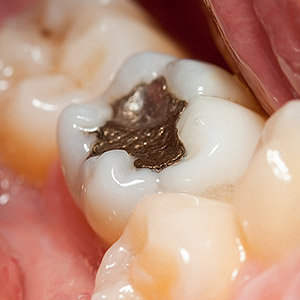 Dental amalgam—also known as "silver fillings"—has been used for nearly a hundred years to treat cavities. There are several reasons why this mixture of metals has been the go-to material among dentists: Malleable when first applied, dental amalgam sets up into a durable dental filling that can take years of biting forces. What's more, it's stable and compatible with living tissue.
But there's been growing concern in recent years about the safety of dental amalgam, with even some wondering if they should have existing fillings replaced. The reason: liquid mercury.
Mercury makes up a good portion of dental amalgam's base mixture, to which other metals like silver, tin or copper are added to it in powder form. This forms a putty that can be easily worked into a prepared cavity. And despite the heightened awareness of the metal's toxicity to humans, it's still used in dental amalgam.
The reason why is that there are various forms of mercury and not all are toxic. The form making headlines is known as methylmercury, a compound created when mercury from the environment fuses with organic molecules. The compound builds up in the living tissues of animals, particularly large ocean fish, which have accumulated high concentrations passed up through their food chain.
That's not what's used in dental amalgam. Dentists instead use a non-toxic, elemental form of mercury that when set up becomes locked within the amalgam and cannot leach out. Based on various studies, treating cavities with it poses no health risks to humans.
This also means there's no medical reason for having an existing silver fillings removed. Doing so, though, could cause more harm than good because it could further weaken the remaining tooth structure.
The most viable reason for not getting a dental amalgam filling is cosmetic: The metallic appearance of amalgam could detract from your smile. There are newer, more life-like filling options available. Your dentist, though, may still recommend dental amalgam for its strength and compatibility, especially for back teeth. It's entirely safe to accept this recommendation.
If you would like more information on updating your dental work, please contact us or schedule an appointment for a consultation.